Big Sister – Mentoring und Networking
Apply now as a mentor or mentee
2022/09/05
Mentors and mentees from all departments can again apply to Big Sister until October 23, 2022. Big Sister is a mentoring program for international female students and students with a migration background.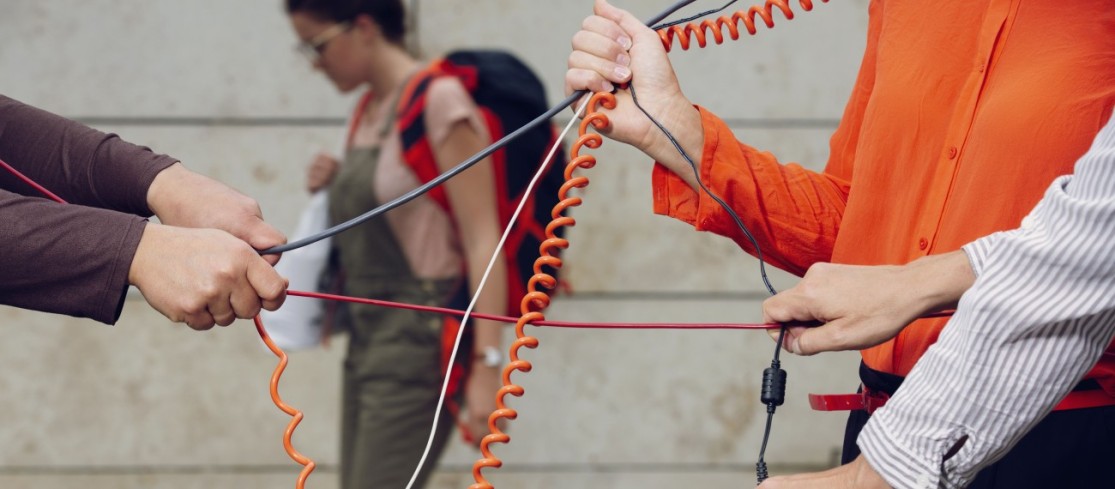 Big Sister is a program for female students with migration background or from abroad at TU Darmstadt and provides them with different events to connect and network. In meeting other women and exchanging views and experiences, tips and tricks for studying and living in Darmstadt can be passed on. Different topics and needs are addressed via regular group meetings and networking events, e.g. relevant study- and career-tips, ideas for leisure time and living in Darmstadt, or preparing together for exams and getting to know different learning techniques.
Upcoming events
Friday, 28 October, 5-7 p.m.: Big Sister Talk on interculturality – Guest: Dr. Chris Merkelbach, Executive Director Language Center, Head of ZIKK and Iulia Plosceanu, former Big Sister Mentor
Friday, 16 November, 12-15 p.m.: Mentor training session
Friday, 25 November, 4-6 p.m.: Kick-Off-Event – Official start of the mentoring
A registration via E-Mail to ann-kathrin.schrott@tu-… in advance is requested. New network participants and interested people are welcome to join at any time!
Information: Planned offline events are subject to cancellation due to changing Corona regulations. Usually a digital event is offered as an alternative.